Southern Region Professional Training Funding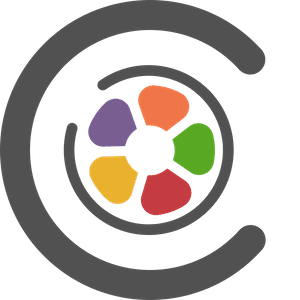 Assistant Director Cinema Training
Small groups
ages 18 to 29, job seekers,
people with disabilities,
retraining…

Training location :
Marseille
(Belle de Mai Media Pole)

2022-2023 session
from October 17, 2022
to May 26, 2023,

mixed mode (onsite or online
depending on modules)

975 hours of training, including
800 hours in the center for the
Assistant Director Cinema title,
achieving a level 5 RNCP title
(equivalent to a Bachelor's degree)
or expanding/improving skills

Information and recruitment
If you are interested,
contact us at
[email protected]
indicating
« Assistant Director » in the subject line

The Southern Region is strongly committed to continuing education and supports the development of the Cinema and Audiovisual industry by incorporating modular training into the Regional Professional Training Continuation Program.
As part of the 2022 call for proposals from the Southern Region's Regional Training Program (PRF), Cinemagis Provence has been selected to offer training for the Assistant Director Cinema title from October 17, 2022 to May 26, 2023.
✓ The Assistant Director Cinema Career:
The assistant director in cinema is a coordinator. He/She is the link between production and the director. He/She is the pivot of the team, distributing information to relevant positions.
Their work plan will allow the production manager to make a more accurate estimate by considering the director's working method and the technical means used. The assistant director must also consider the budgets available and adapt his/her research to offer suitable solutions while considering the production's artistic objectives and budget frames.
Le tournage engagé, l'assistant réalisateur est le bras droit du réalisateur avec pour mission de tout anticiper et de veiller à ce que tout soit prêt pour les répétitions et le tournage des scènes. Omniprésent et incontournable sur les plateaux.
During filming, the assistant director is the right hand of the director with the mission of anticipating everything and ensuring that everything is ready for rehearsals and scene filming. Omnipresent and indispensable on set.
In his/her relationship with the director, the assistant must understand and anticipate the director's expectations to the maximum extent possible and intervene accordingly with the relevant people.
✓ Job Constraints: Variable hours, short contracts, mobility, multiple employers and work contexts
✓ Job Opportunities/Outlook: The assistant director in cinema works for: Audio-visual production companies (films) / Film and fiction production companies! Broadcasters: television, web TV… / Service providers (production/communication, events)…
The training takes place primarily at Cinemagis Provence in Marseille (Belle de Mai Media Pole)
It is primarily aimed at young people ages 18 to 29, job seekers, RSA recipients, people with disabilities, retraining, show business freelancers… Anyone wishing to pursue a career in directing.
Prerequisites for accessing this training are:
✓ Mandatory diploma and/or competition: Level 5 (bachelor's degree) or equivalent
✓ Desired level (French, English): Fluent written and oral French / Good level of English is a must
✓ Special conditions :
– Level 4 knowledge with a strong interest in cinema.
– Basic computer technical abilities desired.
– Writing skills…
– Writing skills and mastery of written and spoken French, comfortable speaking orally. 
– The quality of the professional project, its coherence with the training course, the candidate's knowledge of the cinema ecosystem and motivation are evaluated.
– Given the specificities related to the cinema and audiovisual industry, geographical mobility (possible anchor points in France and abroad and a driver's license is more than recommended) is also one of the criteria studied.
– A strong cinema culture is a plus.
Information and recruitment

Contact us by email at
work on the professional project and provide a prescription sheet from a member of the CPE network (Pôle Emploi, Mission locale, Cap Emploi…)

Reception e-mail of the link for the application file.
Application file to be completed online :
– Background and profile
– Professional project / experiences
– Film culture, technique and cinema questionnaire
– Presentation of motivations
Application file deadline :
Wednesday, September 28th

Individual interview (about 10 minutes around the prepared file) after one of the collective information meetings.
Individual summons sent by email.


Admissions Committee for training: October 5th, 2022. Final decisions will be communicated individually by email afterwards.
Special conditions :
Mandatory prescription for the training by a counselor of the CPE network: MISSION LOCALE, PLIE, CAP EMPLOI, POLE EMPLOI to be transmitted no later than September 29th
Information meeting dates: starting at 10am in the Cinemagis Provence premises:
• Thursday, September 22, 2022
• Tuesday, September 27, 2022
• Thursday, September 29, 2022