Financing professional training in the South of France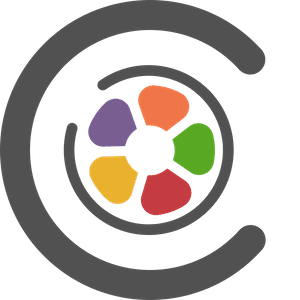 Cinemagis Provence
Pôle Média Belle de Mai
37 rue Guibal
13003 Marseille
October 18, 2023 – May 21, 2024
975 hours including 800 hours at the center (35 hours per week)

Technical professions in the performing arts
Cinemagis Provence
Pôle Média Belle de Mai
37 rue Guibal
13003 Marseille
January 11, 2024 – April 18, 2024
350 hours at the center (35 hours per week)

Professional make-up and hairstyling
Cinemagis Provence
Pôle Média Belle de Mai
37 rue Guibal
13003 Marseille
March 7, 2023 – June 19, 2024
490 hours at the center (35 hours per week)

The Southern Region is strongly committed to continuing education and supports the development of the film and audiovisual industry, by including modular training courses in the Regional Continuing Education Program.
✓ The job of Assistant Film Director:
The cinema assistant director is a coordinator. He is the link between the production and its director. He is the pivot of the team, redistributing information to the relevant positions.
During preparation, he sets up a work plan. He transforms the script into technical and organizational terms. He evaluates his work plan in relation to the director's staging.
His work plan will enable the production manager to draw up a slightly more precise estimate, taking into account the director's way of working and the technical resources he employs. The assistant director must also take into account the budgets at his disposal to adapt his research and propose solutions adapted to the artistic objectives and budgetary constraints of the production.
Once shooting has begun, the assistant director is the director's right-hand man, with the task of anticipating everything and ensuring that everything is ready for rehearsals and the shooting of scenes. Omnipresent and indispensable on the set.
In his relationship with the director, the assistant director must understand and anticipate the director's expectations as far as possible, and intervene accordingly with the people concerned.
✓ Job constraints: variable working hours, short contracts, mobility, multiple employers and work contexts.
✓ Jobs / career opportunities: Assistant film directors work in: Audiovisual production companies (films) / Film and fiction production companies! Broadcasters: TV channels, Web TV … / Service providers (production / communication, events) …
The training takes place mainly at Cinemagis Provence's premises in Marseille (Pôle Média de la Belle de Mai).
It is aimed primarily at young people aged 18 to 29, jobseekers, RSA beneficiaries, people with disabilities, people undergoing retraining, entertainment intermittents… Anyone wishing to pursue a career in directing.
The prerequisites to access this training are:
✓ Compulsory diploma and or competitive examination: Level 4 (bac) or bac level.
✓ Desired level (French, English): Fluent written and spoken French / fluent English is a plus
✓ Special requirements:
– Level 4 knowledge with a keen interest in film.
– Basic computer technical skills desirable.
– Good writing skills and command of written and spoken French, comfortable speaking.
– The quality of the candidate's professional project, its coherence with his or her training program, his or her knowledge of the film industry and his or her motivation will be examined.
– Given the specificities of the film and audiovisual industry, geographic mobility (possible bases in France and abroad, and a driver's license is highly recommended) is also one of the criteria considered.
– A solid knowledge of cinema is a plus.
Course content:
✓ Subjects:
Skills block 1: Evaluate film interests, analyze scripts and establish a work plan adapted to a shooting project.
Skills block 2: Analyze, prepare, organize and anticipate logistical needs of a film project.
Skill block 3: Assist directors on film shoots
Competency block 4: Monitor shooting progress, deal with unforeseen circumstances, check that budgets are respected.
✓ Modules :
Positioning and Job search techniques
Raising awareness of energy, ecological and digital issues, the values of the Republic and citizenship.
History of cinema
Media history
Film analysis
First Assistant Director
2nd Assistant Director
3rd Assistant Director
Scriptwriting
Directing – rules and concepts
Directing – technical breakdown
Directing – artistic direction
Fiction production
Documentary production
Casting / Location scouting
Stage management
Filming and practical exercises
The course of the training :
✓ Modality (remote/presential)
Majority face-to-face and some distance-learning modules
✓ Special conditions (compulsory internships, making up for hours not completed)
A minimum of 80% of effective hours of attendance at the training center are required to pass the RNCP exams.

1 / Contact us by e-mail
on [email protected]
At the same time, work on your career plan with a member of the
CPE network (Pôle Emploi, Mission locale, Cap Emploi…) and register for one of the group information days via Pôle Emploi.

Receive a digital link to the application form.
Application form to be completed online:
– Background and profile
– Professional project / experience
– Questionnaire on film culture, technique and cinematography
– Presentation of motivations
Application deadline :
October 2nd

Individual interview (approx. 10 mins based on prepared application) following one of the group information meetings.
Individual invitation sent by e-mail.

Training admission committee: October 5, 2023.
Final decisions will be communicated individually by e-mail afterwards.
SPECIAL CONDITIONS :
MANDATORY prescription for training by a CPE network advisor: MISSION LOCALE, PLIE, CAP EMPLOI, POLE EMPLOI
to be sent no later than October 2
Collective information dates: from 9:30 a.m. at Cinemagis Provence:
– Tuesday September 19, 2023
– Tuesday September 26, 2023
– Tuesday, october 3, 2023